Document information
| | |
| --- | --- |
| Document level: | Level 0 |
| Scooter models: | All FUTURE / GHOST models |
| Document date: | January 31, 2022 |
Procedure information
Time to complete this procedure:
3 min removal / 3 min assembly
Tools needed to complete this procedure:

– Seacraft service key
– Fork wrench size 15 or Knipex key
– Thread locking agent (medium strenght)
Step-by-step instructions
Introduction
The axial pipe is the "backbone" of the DPV and acts as the mechanical connection between the hull and the DPV's drive unit, as well as a locking system.
Check if it is not flared, straight and tight. In case of slack, this can indicate a damage of body-axial pipe connecting screw. In case of breaking it, it's removal is a difficult process.
Disassembling the axial pipe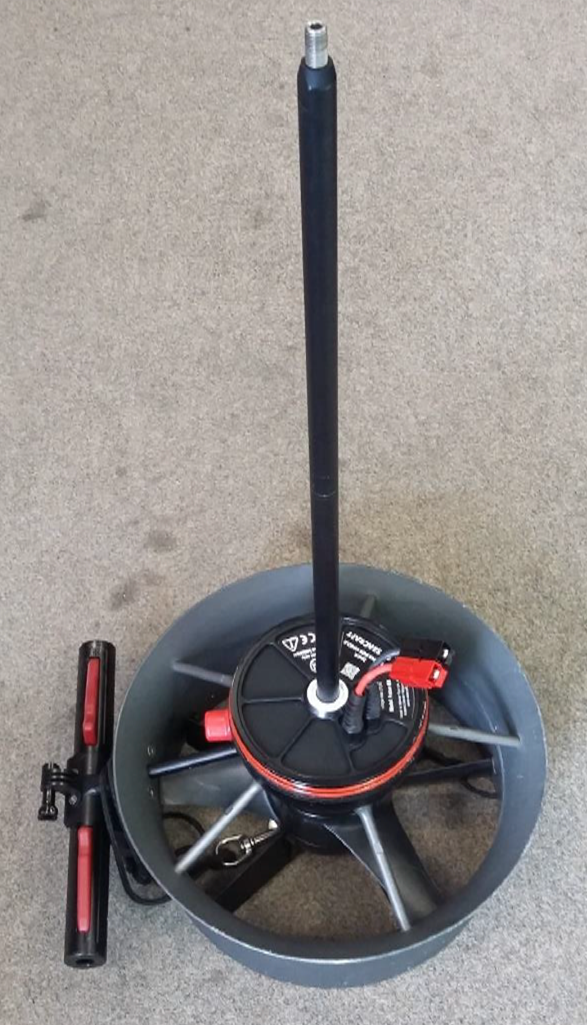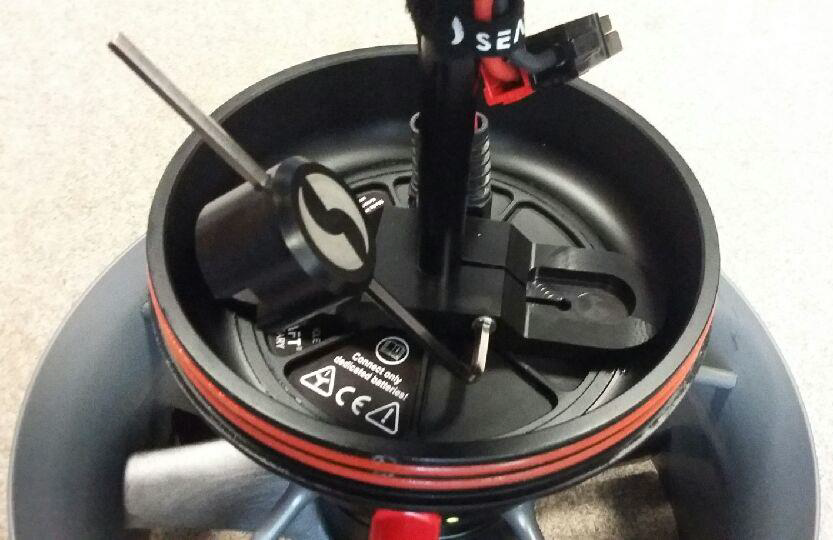 Using a size 15 fork wrench, or Knipex/ other locking pliers with soft surface, gently unscrew the axial tube.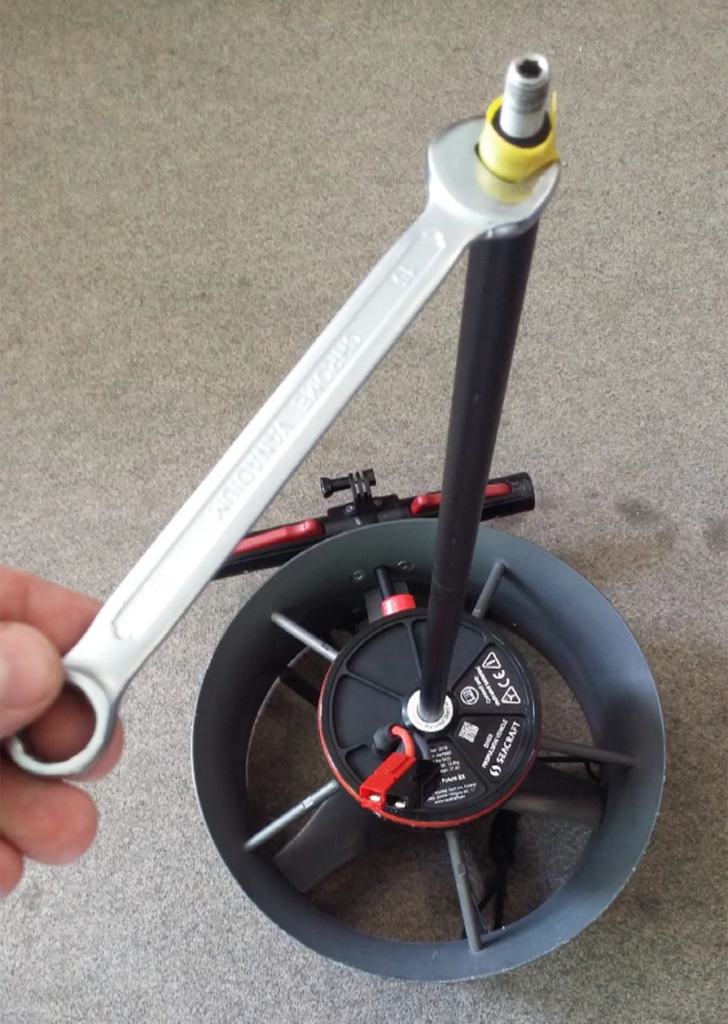 If you need to disassemble / assemble the axial pipe repeatedly (e.g. for air transport), you may also use the service key delivered with the DPV. Make sure the thread of the the axial pipe top part does not loosen when using the service key.
After unscrewing the axial tube, the drive unit with the connecting screw remains: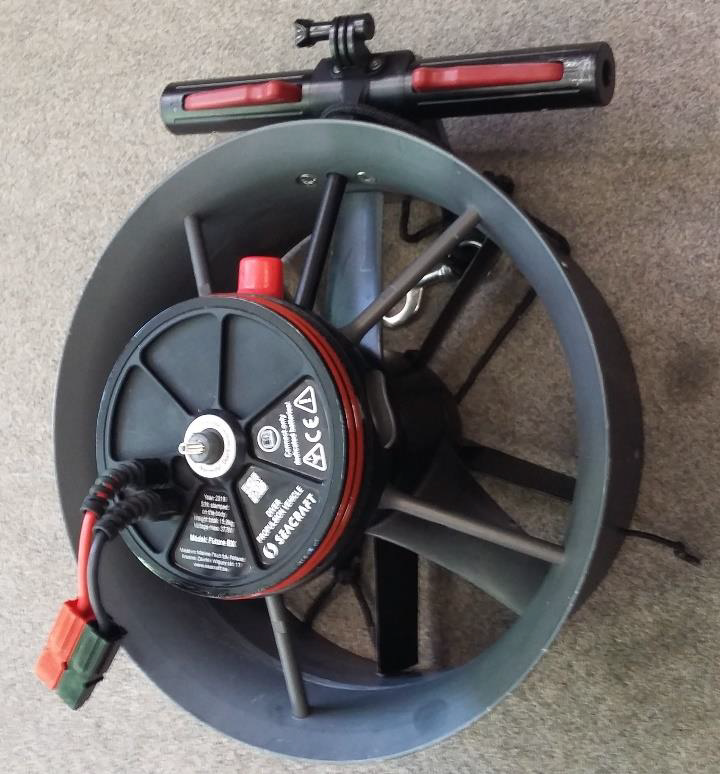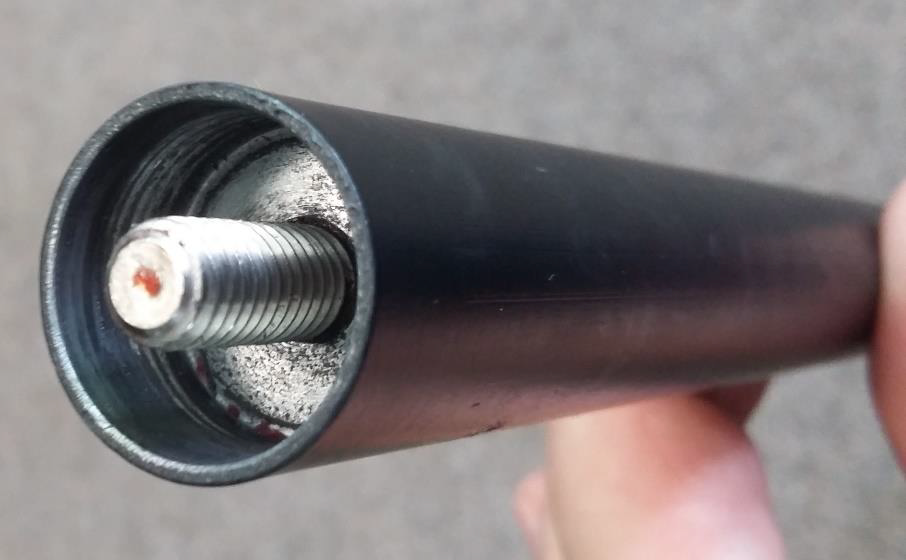 It is possible to encounter other axial pipe systems:
A hollow pipe with a long rod inside is discontinued due to tendency of flaring.
A threaded-end tube is the curently used (from 2022) solution for all DPV's- facilitating the removal, and reassembly process. It's working principle and actions needed are the same as with the 'screw' type of axial pipe.
Assembling the axial pipe
Apply activator and thread adhesive (soft) to the protruding screw connecting the drive unit to the axial pipe. If the screw stays in the pipe, apply adhesive and activator to the screw protruding from the tube.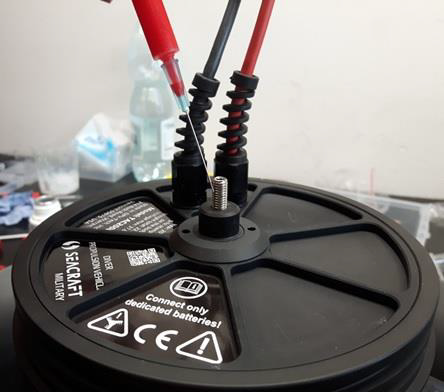 To screw on the pipe, first use the Allen key (service key included) on the front screw (M10 x 40 DIN 913). In the final tightening, use a torque wrench set between 10 and 12 Nm.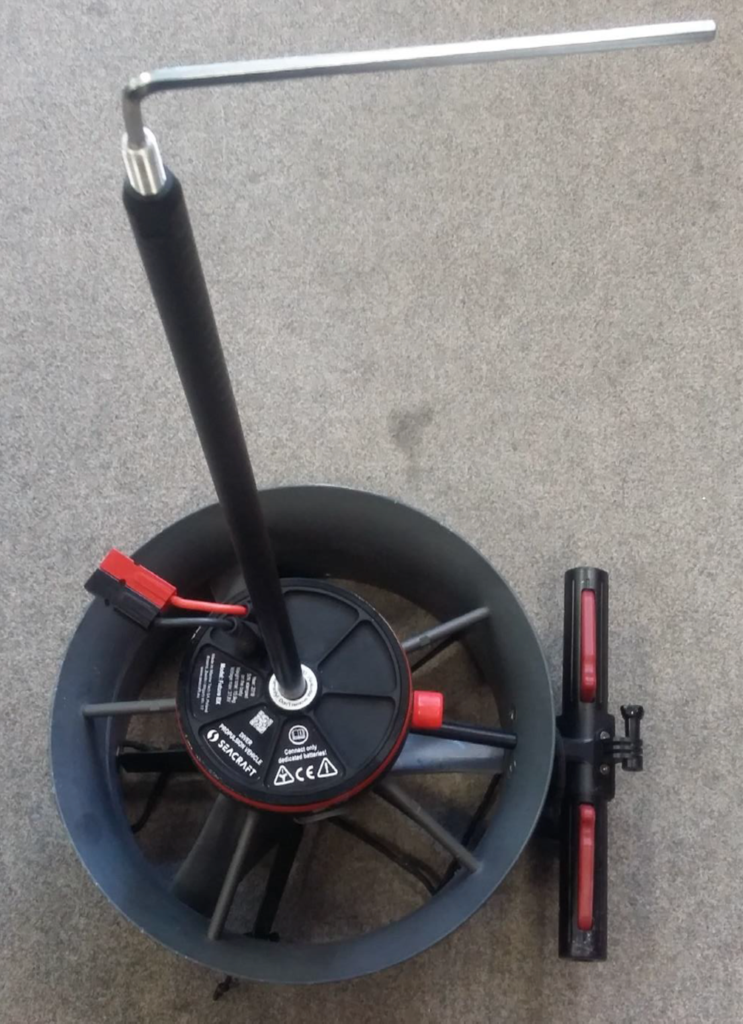 See the instructional video:
Slide the two velcro strips holding the electric wires onto the tube.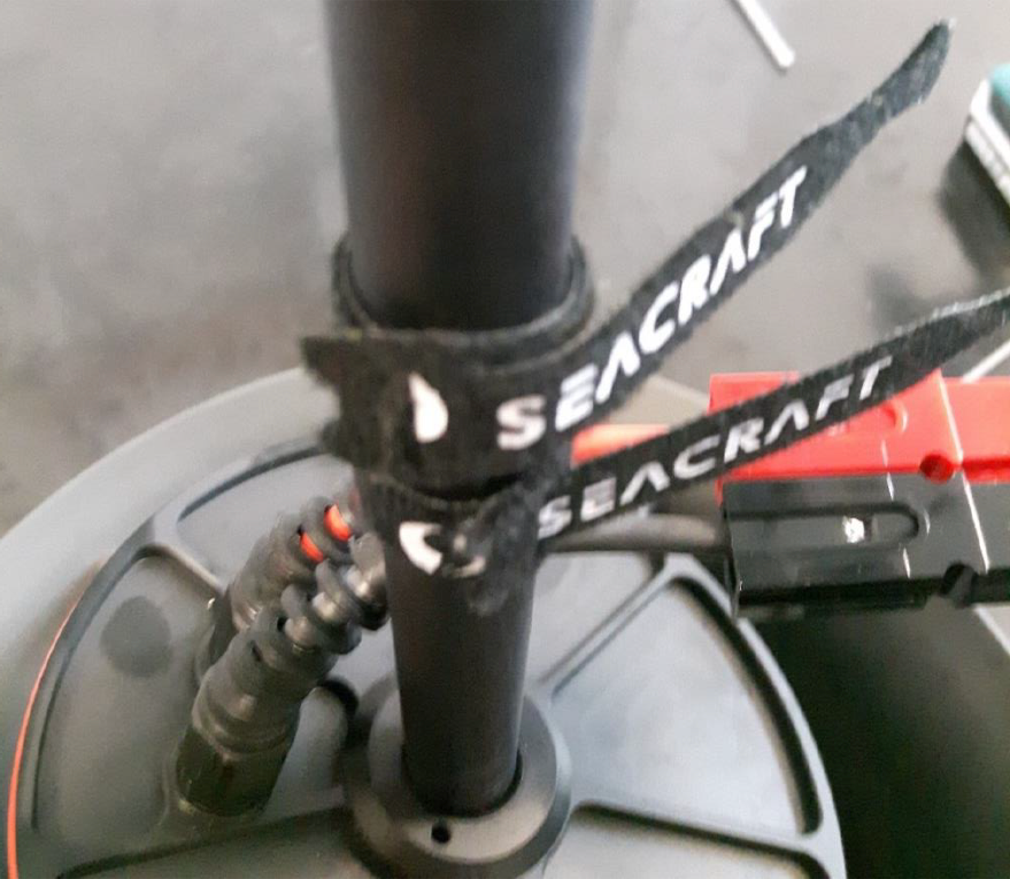 In case you have removed the battery retaining clip during disassembly of the axial pipe, place it now at the previously marked location.
Apply and properly set the battery and ballast.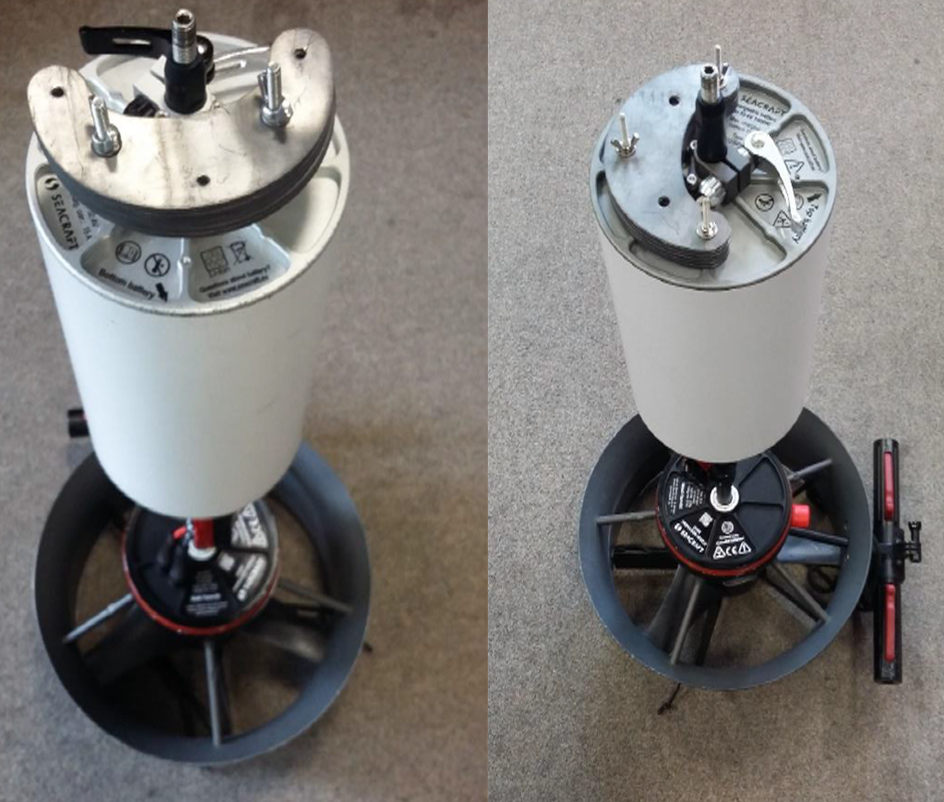 For the hollow axial pipes – it is recommended to replace them for a full construction.
For the threaded axial pipes – use soft threadlocker in minimum amount to secure the connection.
Troubleshooting
Axial pipe top-part unscrewed itself
If the top part of axial pipe got unscrewed instead of the bottom one, you can follow the manuals below in order to fix it.
Unscrewing the axial pipe
coming during next days
---
In case of questions or problems,
do not hesitate to contact us: service@seacraft.eu.
---